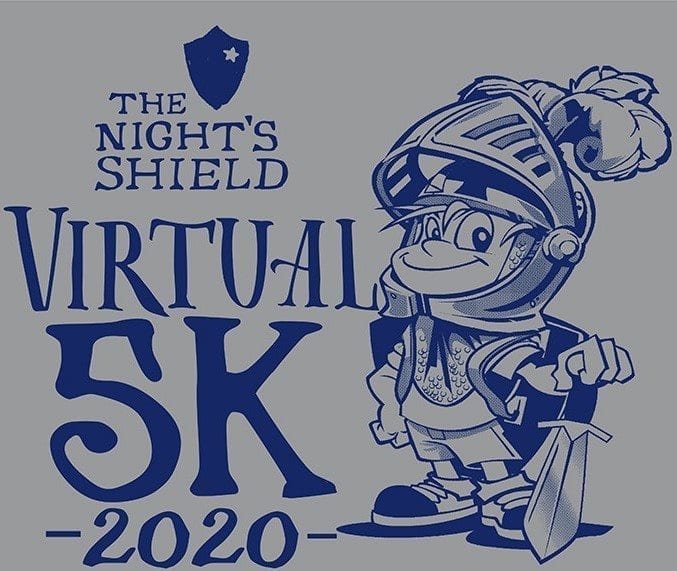 Night's Shield is proud to announce our Virtual 5k fundraiser, which will be live from AUGUST 14-SEPTEMBER 14. Participation will be $25 and participants will run the race on their own. All times will be collected together and listed online by Run to Succeed.
Participants will also receive an official t-shirt for the event. Since Night's Shield is a non-profit and trying to raise as much money as possible for our new Family Advocacy Center program, local sponsorships to help with overhead costs are being sought. All proceeds from this event will go towards helping children and families in southern Illinois.
Starting on August 14th, you can click here to register.
Sponsorships will be available at 4 levels:
Bronze- $100
Silver- $200
Gold- $250
Platinum- $500
Sponsors will be listed on the back of the event t-shirt and will be recognized on Night's Shield's social media accounts throughout the event's month long run time. They will be listed on the event page as well.
Current sponsors are:
Erin's Night Shield Foundation
Blue Cross Blue Shield
Shelter Insurance
Sandner Electric
Please consider a sponsorship for this event and help spread the word to any participants or local businesses who may be interested in supporting this event. Contact the executive director at dane.johns@thenightsshield.org to reserve your sponsorship.